Harpreet Singh Dhariwal
|
May 31, 2022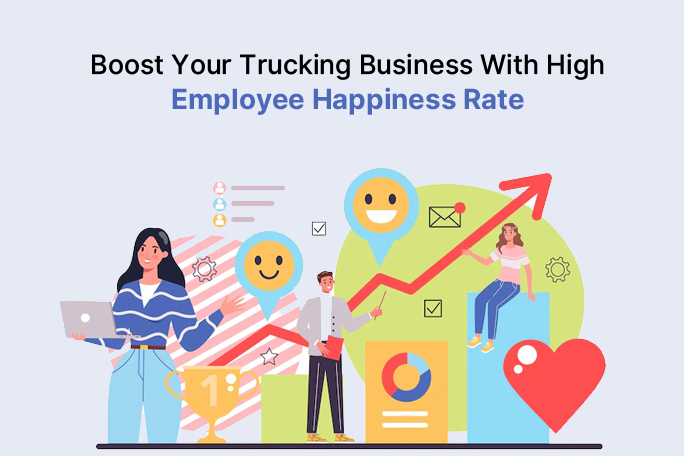 Every organization's payroll department must pay the employees accurately and on time to prevent low morale, subpar performance, and perhaps even reputational and legal issues. You can complete your pay run more quickly, effectively, and confidently with a reliable computerized payroll system.
In contrast to most other industries, the trucking industry has a unique approach to payroll management. Having the right payroll software and automating the trucking business can save HR time and issues because drivers are occasionally paid by the mile or by the load rather than by a weekly or monthly payment.
Some of the major employee benefits from fleet management software are as follows:
Easy Time Tracking
If you pay your truck drivers on an hourly basis, the time worked by each employee must be calculated correctly. To keep track of employee hours, many employers use time clocks. The time clock data must be manually calculated for a manual payroll system, which increases the possibility of errors. However, you can also import time clock data from the automated timekeeping system into payroll software. The payroll software calculates the time worked once the entries have been imported. The only thing the payroll employee needs to do is ensure the time is transported correctly and the necessary edits are made.
Tax Calculations
Payroll processing requires deductions from salaries and wages. The employer must withhold the federal income tax, Social Security tax, Medicare tax, and typically state income tax from employee paychecks. Manually calculating these taxes can take a lot of time and is confusing. Thus, the tax rates are hard-coded into the software using an automated payroll system. Based on the data input for the withholding conditions, it determines the withholding tax for each employee. This lessens the possibility of payroll tax mistakes, which may incur fines from the IRS and the state taxing authority.
Offer self-service options
Self-service makes the payroll process more transparent and lessens the reliance on paper as the only way for employees to view their pay history. When your automated payroll system integrates with the time and attendance software, employees can precisely see how their working hours translate to their pay. These tools allow employees to clock in and see how many hours they've worked, preventing unexpected paychecks.
To Sum Up
The headaches caused by manual processes can be eliminated, and your payroll function can be completely automated today. You can manage all of your workforce and payroll data more effectively thanks to integrations with TruckSmartz's fleet management software.
Share This