Himmat Gill
|
March 18, 2021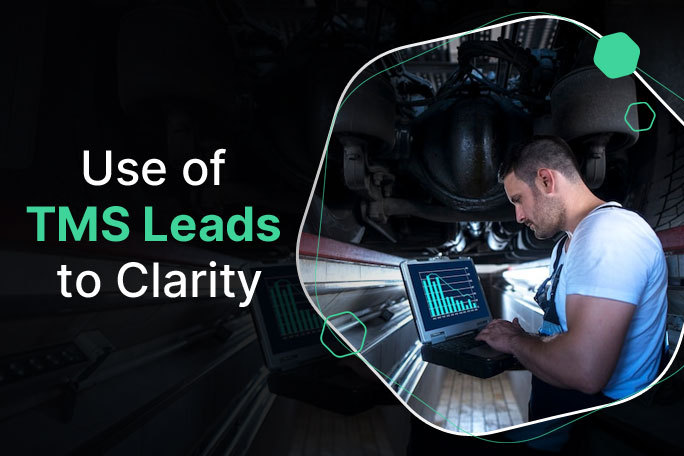 Cloud service providers offer scalable solutions, and fleet owners particularly benefit from them. Since this sector is operations-driven, internal IT training and infrastructure management time takes away from generating income and retaining customers. You can take advantage of the expertise specialists offer in the infrastructure as a service (IaaS) and data management fields.
A wise decision is to create a mentality that experts in cloud hosting should handle fleet management data so that fleet owners and managers can concentrate on their fleet. You can quickly achieve the advantages by working with a server management company to essentially host your entire computing environment. Let's quickly review each benefit to see how it might influence your fleet management procedures.
Tracking advances
When it comes to fleet management, the proverb "knowledge is power" couldn't be more accurate. Fleet managers can maximize fleet tracking using a combination of digital tools, even when connectivity is a problem. With cloud connectivity, GPS trackers are now more effective. Live fleet tracking with the most recent connected hardware and software raises the bar for end-to-end fleet movement visibility. A fleet manager can maintain precise real-time knowledge of their fleet locations, ETAs, and status despite variable wi-fi connectivity.
Infrastructure Management
The physical IT infrastructure requires a lot of management and upkeep, and the fleet owners receive no income from it. Fleet management units can access virtual machines provided by cloud service providers and do away with their physical infrastructure. These devices can be used for data processing, storage, and supplying the required computing power for their applications. Owners of fleets may benefit from these due to the cost, time, and space savings. Additionally, this infrastructure can be converted into a SaaS (Software as a Service) web application, giving users and clients the flexibility to operate independently.
Improved client satisfaction
Customers typically stop buying a brand because of poor delivery services. A fleet management system like TruckSmartz can use optimized routing, increase ETA efficiency, and accomplish error-free deliveries. Fleet managers can easily prioritize deliveries to privileged customers because they have real-time updates on the traffic and causes of transit delays. Furthermore, drivers can see their customers' locations on their dashboards and plan their workdays according to the scheduled delivery times. Both the fleet managers and the drivers gain from this practice because it frees them up to concentrate on other crucial issues.
Technology that grows with you
If your transportation company is using a cloud-based system, technological constraints won't slow down its growth trajectory. While you can match your current technology to your current size and scale, cloud-based tools' flexibility makes growth easier to achieve.
A centralized platform for data access
Being cloud-based, TruckSmartz lessens the possibility of fleet managers duplicating tasks by providing a single platform to monitor and access real-time data. The people in charge will be able to easily and effectively manage a variety of business-related aspects, including drivers, vehicles, reports, jobs, and customers' contacts. Business operations can continue because the entire process can be streamlined using a single platform, and the data is saved and secured in the cloud.
Pay close attention to risk reduction
Transportation companies face a wide range of risk challenges, from shifting and demanding regulatory environments to the increased focus on cybersecurity. Cloud-based technology provides a solution that can help businesses address this issue even if they lack the in-house tech talent to help them mitigate against these challenges. It does this with expansive insights, reporting mechanisms, and deep recordkeeping tools.
Better relationships with customers
Eliminating duplication of effort and connecting mission-critical systems are made simpler by moving to the cloud. This is perhaps most advantageous when combined with customer relationship management. Deep, cloud-based CRM integration goes beyond simple accounting and tracking system connectivity to make it simpler for your sales and customer service representatives to set up and monitor customer journey funnels.
Data archiving and business continuity
For any business, unforeseen events like natural disasters, service interruptions, and other mishaps are a fact of life. Data mirroring and cloud-based software as a Service (SaaS) platforms guarantee that your day-to-day operations continue in the event of a problem and safeguard the vast amount of data you have amassed over time.
To Sum Up
Within the industry, the cloud services market for fleet management data is still quite small, but it is expected to grow more over the next five years. Due to the competitive advantage of a hosted system, you can avoid many of the growing pains associated with IT when compared to internal hosting.
In the world of cloud computing, the forecast calls for clear skies, money saved, and increased efficiency. Cloud computing offers simple access to adaptable and affordable IT resources, whether running applications that share photos with millions of mobile users or supporting essential business operations.
Share This