Vikram Monga
|
October 31, 2020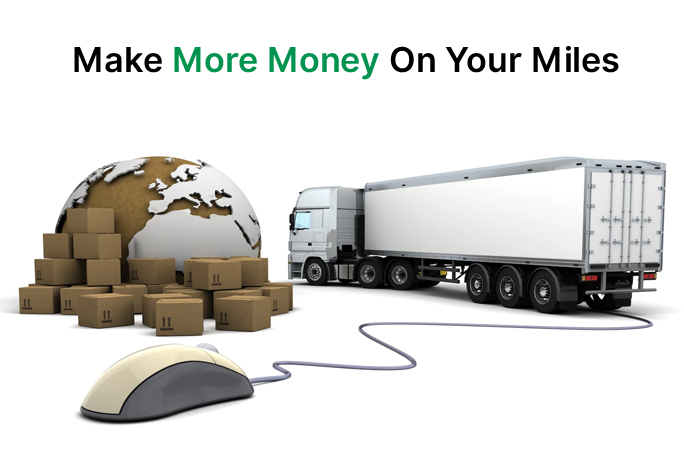 Are you after successful tips that can make you a lot of money? Well, you will be surprised to know that you need to follow just one.
Application of the independent trucking dispatcher software is just the way to make more money on your miles.
The truck dispatchers are responsible for many things. This translates into long and focused hours. They keep a record of various kinds of information such as repairs, maintenance, mileage, and fuel use. This is where the money-making opportunity presents itself.
The Dispatch software here will prevent you from falling behind the curve and losing to the competition.
What is independent trucking dispatcher software?
The Dispatch software manages and automates the operations of dispatch. It assists businesses to schedule and track productivity with keeping customer information safe.
What it also saves is a lot of productive time that can be used to focus on more important things.
The concept of time directly relates to money. This is where the TMS software for carriers comes into the picture. It will not only improve the efficiency of the business but will enhance the productivity aspect as well.
Cost Savings
Implementing the dispatch software will make relatively more money on the miles you earlier worked manually. It is Easy to assign the jobs and then reassign them, keeping a track of the drivers at all times and producing a wide variety of reports according to specific dates.
This translates into profitable management where you keep yourself ahead of time. The reduced manual labor means fewer expenses and more savings.
Planning ahead of time
In the logistics business, planning ahead of time is very crucial. There is a lot of time that can be saved if you plan ahead of time. You can set up the geo Zones and automate tons of tasks that can free most of your time. Planning also minimizes any last-minute changes and enhances productivity and workflow.
Smarter fleet management
The dispatch software is designed with a purpose in mind to centralize the process of delivery management. With the help of GPS capabilities, dispatchers can easily track their resources with real-time updates.
The software provides a window to improve fleet management operations. It enables the dispatchers to efficiently plan the daily dispatch and look for the best drives suited for the task. This eliminates the occurrence of mistakes and more profitable delivery management system.
Monitoring Drivers
How many hours can a truck driver drive? Tracking the driver will enable you to better fleet management. The dispatch software allows the dispatchers to track the routes and manage any backlogs that might present themselves on the day of delivery.
The software provides guidelines to the drivers of how much they should be driving in a day and track that as well. This prevents the drivers to engage in any unsafe driving practices.
Unsafe driving practices can often lead to huge losses. Thus, this software diminishes those losses and saves a lot of extra costs.
Scalability and flexibility
Unnecessary huge costs can be saved if you have a solution that can adapt and adjust to the changing needs. The independent trucking dispatcher software is scalable and adjustable and can be easily customized. These solutions are powerful enough to add value to the most complex workflows as well.
This allows you to make smart decisions much more quickly saving you from adverse costs.
Route optimization
The software enables fleet managers to have more control over operational costs. With route optimization, the dispatcher can generalize the most cost-effective routes and enables you to save more on fuel costs, expenses related to the wear and tear of vehicles, hourly wages for the drivers, or other miscellaneous expenses.
The automated dispatching makes sure of full real-time visibility in the delivery process. Every benefit here resonates with saving more money, resources, and time and lowering operational costs.
To sum up
The TMS software for carriers must not be considered an option for businesses. It must be used on a mandatory basis. This tool does the major heavy lifting when it comes to lowering operational costs, enhancing the fleet's productivity, and maximizing customer satisfaction.
It has proved itself as one of the keys that can enable you to gain a highly competitive edge in the marketplace and stand out.
Share This