Harpreet Singh Dhariwal
|
June 21, 2022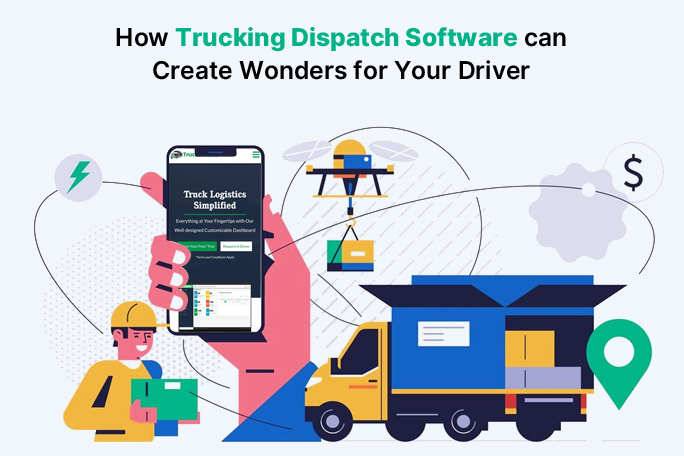 Maintaining the safety of your drivers is crucial for more reasons than just their health and wellbeing. Their safety directly affects both your bottom line and the safety of other drivers on the road. Truck driving is considered to be one of the riskiest jobs in the US, according to the Department of Labor (DOL).
In fact, fleets in the transportation and logistics industries have some of the highest rates of occupational injuries and fatalities, which appear to be rising yearly. Raising driver safety standards can lessen the expense of accidents and claim settlements while also ensuring your drivers' safety. The good news is that a truck management system like TruckSmartz can increase the safety of your truck drivers. Read to know how fleet management software enhances your drivers' safety.
Routes that are best for your needs: GPS and interactive maps give you more control over where to dispatch drivers. You can decide more quickly and free up time for other tasks if you can determine the best driver for a load. This will lower the driver's stress to reach the destination at the allocated time.
Better Communication: Real-time information on drivers and locations enables you to identify issues and take immediate corrective action. You'll be able to communicate with drivers better and react to changing circumstances more quickly. With real-time updates, both the drivers and clients can avoid confusion on the roads.
Inspections: Increasing driver safety through maintenance goes hand in hand with using thorough vehicle inspections to ensure all trucks are secure before drivers take to the road. The DOT mandates pre-and post-trip inspections, but not just any inspection will do. Use tools that ensure all checks are thorough and accurately documented to safeguard the safety of your drivers.
Automated billing: This feature lessens the paperwork you, your drivers, and your clients need to manage while also assisting you in receiving payment more quickly and on schedule. The software will quickly bill customers after accurately calculating the cost of transportation. You can leave your staff completely satisfied with the right amount of payments made without a waiting time.
To Sum Up
A culture where safety comes first must include incentives and rewards for drivers who practice safe driving habits and behaviors. An easy way to ensure safety in your fleet is to develop coaching and reward programs through fleet management software like TruckSmartz. By adding dash cams to your fleet, you can use actual footage to demonstrate to drivers how to improve their level of driving safety.
Share This